Waking Spirit Flute Shop Window
Albatross Spirit Ended Flute Rainbow Poplar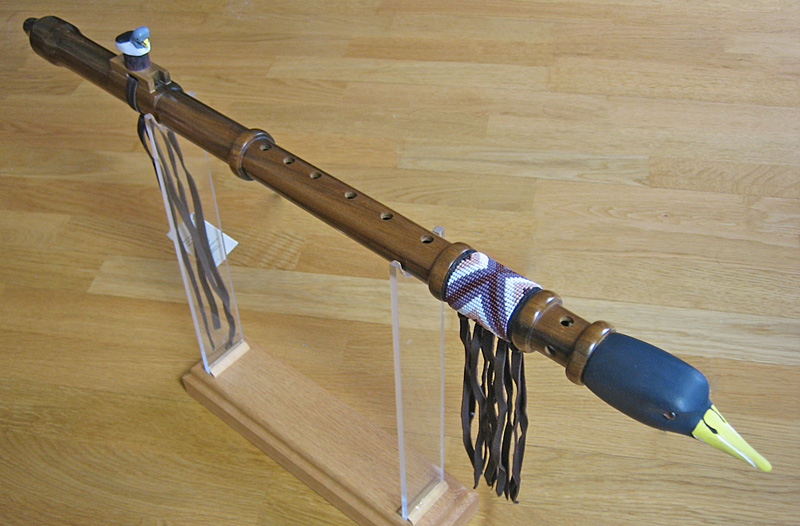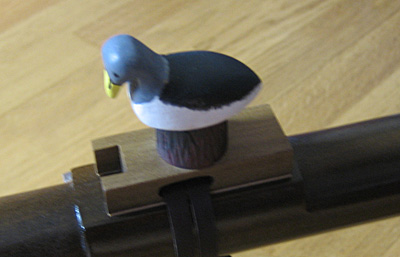 The Albatross chick sits on a chimney created by its parents.
It remains on the chimney for up to 2 years and is constantly
fed while perched in this way.
Each flute is handcrafted from the very 'heart of the wood', so that with just the '

Breath of Life

' you can make them sing.

Wood Species

Rainbow Poplar

None

None

Block (Fetish or Totem or 'Bird')

Baby Albatross on Nesting Tower

Tuning

Concert at 72 degrees/controlled humidity. A4=440 Hz.

6 hole Pentatonic 1.4 Octaves - Traditional Modes 1 & 4 (Contemporary) Tuning


Leather Ties

Finest quality, selected Deer Hide

Other Adornments

Hand Crafted Beaded Flute Wrap
Price: $850.00
SOLD
Your flute arrived here yesterday healthy and in best shape.

My warm thanks for this master piece. It does not only look very special with the Albatross birds, it also has such a beautiful tone! And what I like best ? and miss in a lot of other flutes ? is the low breath pressure it needs to sound full and properly in tune. I like to play my flutes in a relaxed, a bit mystical way, bringing out that way the magic I like so much in the Native American Flutes. For this, your flute is absolute perfect! Thank you very much! I don?t believe it?ll be the last flute from you?

Keep on doing your good work!

With warm thanks and best regards

Doelf


   

You can call in your Credit Card information at 503 397 1242 (USA)
Waking Spirit Productions is PCI (Personal Card Information) compliant.