Albatross Spirit Ended Flute
Finest Quality, Hand Made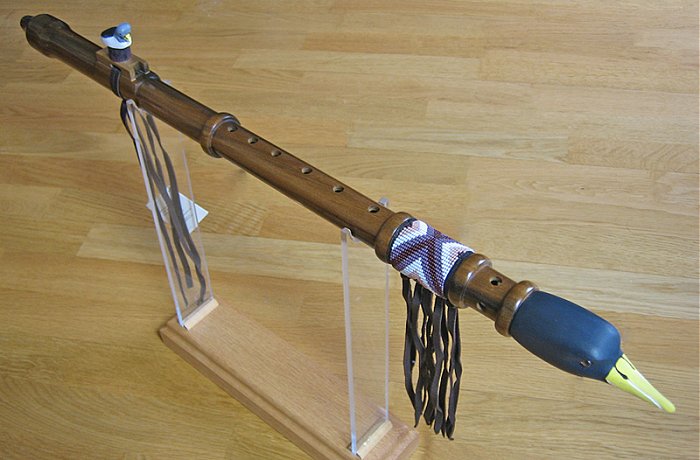 Click on images for larger view.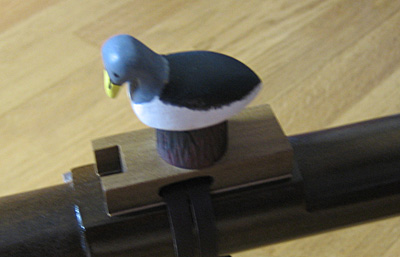 The Albatross chick sits on a chimney created by its parents.
It remains on the chimney for up to 2 years and is constantly
fed while perched in this way.
Click on images for larger view.
Each flute is handcrafted from the very 'heart of the wood', so that with just the '

Breath of Life

' you can make them sing.

Wood Species

Rainbow Poplar

None

None

Block (Fetish or Totem or 'Bird')

Baby Albatross on Nesting Tower

Tuning

Leather Ties

Finest quality, selected Deer Hide

Other Adornments

Hand Crafted Beaded Flute Wrap


Price:
$1030.00



plus Shipping & Insurance
for the contagious states
All other states and countries
please contact us for shipping costs


Standard Tuning Modes 1 & 4

Mid Range
Modes 1 & 4
plus S & H and Insurance




You can call in your Credit Card information at 503 397 1242 (USA)
Waking Spirit Productions is PCI (Personal Card Information) compliant.